Project Details
Project Status

Ongoing

Property Category

Residential

Specifications

R.C.C. Framed structure strictly as per soil test recommendation with structural design and specification. Chamber Brick work with smooth finish for Internal and External Plastering. Flooring Branded 2'0" x 2'0" vitrified Floor tiles. Granite Flooring for Common area (Stairs, Lobby etc.) Designer paver block all around building.

Availability

On Demand Request.
Amenities
Swimming Pool
Multipurpose Hall
Gymnasium
kids play area
Power back-up Generator
Indoor Games
Property Description
Woven into the ethos of present day Pallavaram and attractively priced, AGNI's PELICAN HEIGHTS rises up in a splendid sweep of 11 floors that makes it a stunning sight to behold. A fusion of style, quality, and comfort, PELICAN HEIGHTS is a combination of 2 (70 units) and 3 BHK (68 units) apartments. It stands on stilts that accommodate the covered car parks and service facilities. Unique features like sunken bathrooms, pest control carried out below the foundation, basement, and all around the building are but a few manifestations of AGNI Estates' *AAC Code of Conduct which typify PELICAN HEIGHTS. In addition, a host of other amenities make the project ideal for homebuyers looking to lead a modern lifestyle.
Essential services such as hospitals, educational institutions, supermarkets, and eateries, as well as all the other essentials of day–to–day living abound in the locality. Add to this PELICAN HEIGHTS dreamlike setting where you can do everything your heart desires—greet every dawn with the singing of the birds, or stay up late to stargaze and feel the moon's soothing vibes. For the energetic, there is the luxurious swimming pool, equally inviting by day or night, or the prospect of an invigorating workout in a well laid out gym. With so much on offer, isn't it time you let your dreams take wing!!
Floor Plans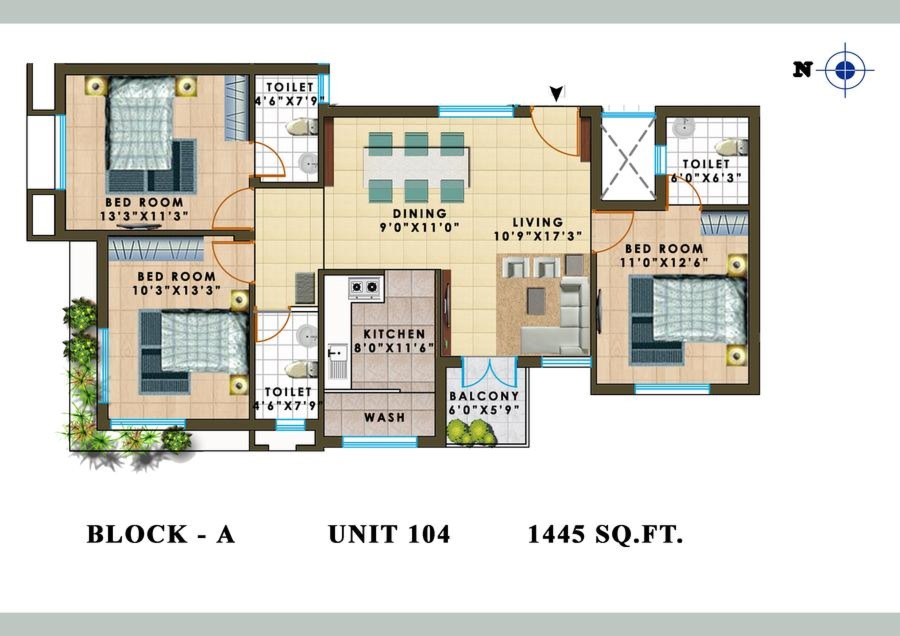 Near By Places
Instructions
Enter the title which will be used as instructions description on listing detail page.